Want 100% GreenPower?
At affordably low prices?
You've got it.
Tango Energy is backed by Pacific Hydro, one of Australia's leading developers of renewable energy.
But we're not just green in name - we can power your energy use with renewables too. 
Tango Blue is our 100% GreenPower accredited renewable energy plan. 

When you choose Tango Blue, Tango Energy will purchase GreenPower equivalent to 100% of your electricity usage from renewable energy sources like wind, solar, water and bioenergy. 
Choosing Tango Blue helps you reduce your impact on the environment because the energy you purchase will have no net greenhouse gas emissions.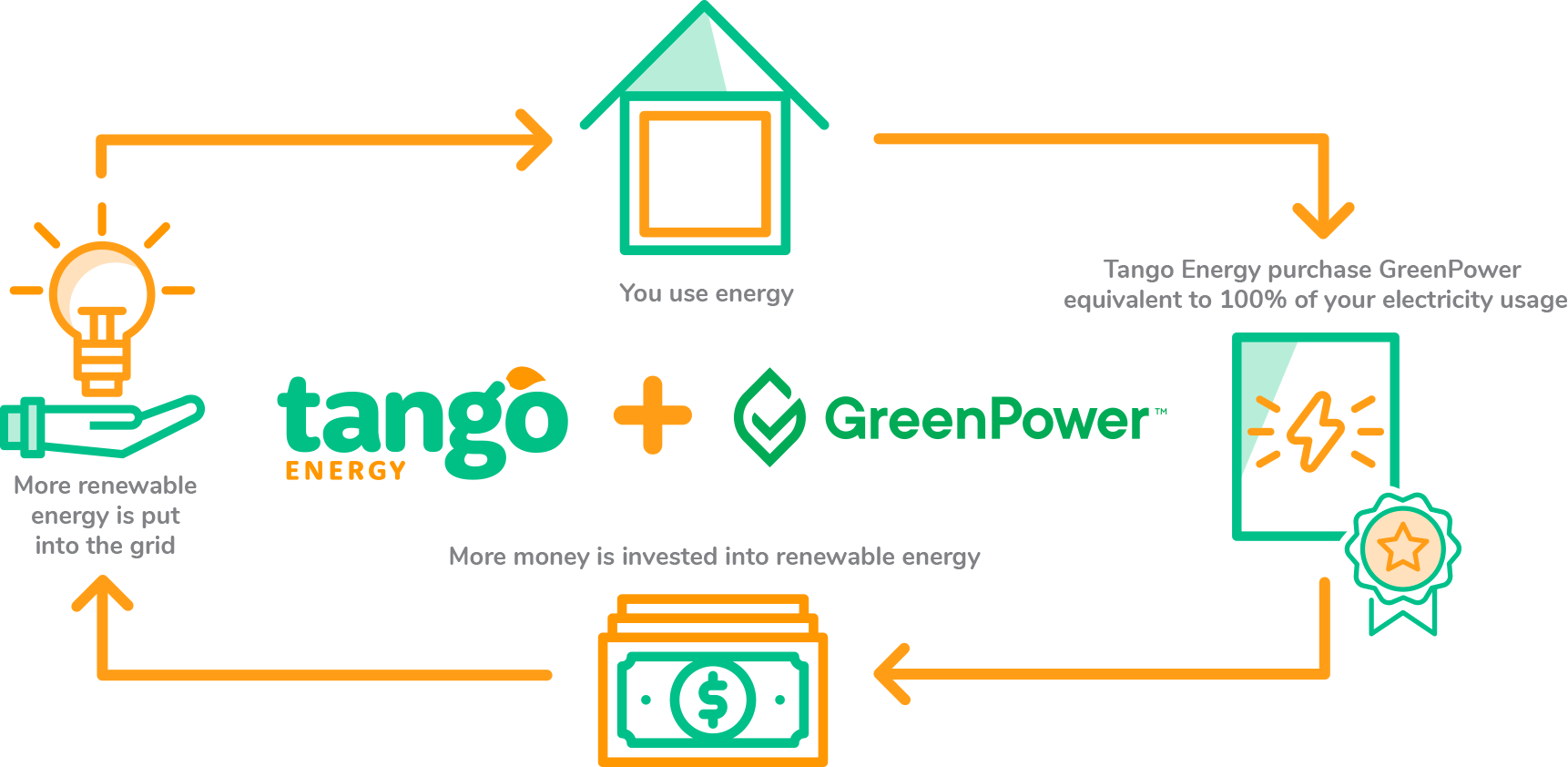 At Tango, we also like to keep things simple.  Unlike other GreenPower energy plans, the cost of GreenPower with Tango is always included in the rate shown.  What you see is what you get!  So if you are looking around, be sure to compare apples with apples. 
More importantly, Tango believes that energy with a clean conscience shouldn't cost the earth.  
And with prices this low, you'll wonder why you didn't switch sooner. 
Choose 100% Renewable Energy. Sign up online to Tango Blue today. 
Fact Sheets (VIC) available here
Basic Plan Information Documents are available here
For clear advice on the right plan for you, contact us on 1800 861 952